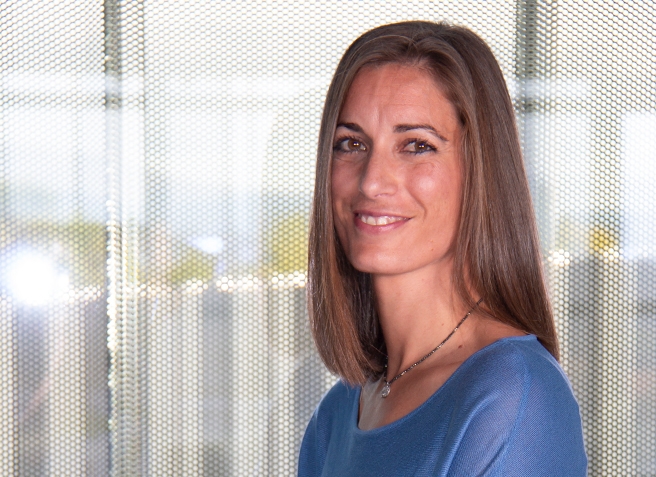 Presentation
Chemical Engineer by the University of Extremadura in 2003 and Master in Renewable Energies and Energy Market by the Escuela de Organización Industrial in Madrid in 2007, as well as Master in Integrated Management of Quality, Environment and Labour Risk Prevention by the Fundación Universidad Empresa in the same year. Lola Maldonado has more than 6 years of experience in the field of technical consultancy within the area of Renewable Energies of Garrigues Medio Ambiente, being an expert in technical consultancy during the financing and sale/purchase of renewable energy plants, both in the construction phase and in the exploitation phase, carrying out Due Diligence reports.
In September 2013, Lola Maldonado joined the Business Development area as R&D Project Manager and Technology Transfer, where her main functions are:
Management of R&D proposals and projects, both public and private funding: Detection and dissemination of calls; Identification of opportunities; Monitoring and evaluating of the progress of different projects; Managing relationships with partners; Providing technical and administrative support to research staff in R&D projects: preparation of reports, monitoring of projects and justification of activities;
Technology transfer support: Knowledge management: ensuring documentation, protection and exploitation of innovation results; and facilitating access to shared information; IP management: patent application, portfolio management and identification of exploitation opportunities.
Development of the Centre's collaborative framework: identifying, establishing and maintaining channels of relationship with other entities (companies, technological centres, universities, etc.);
Participate in communication and dissemination actions.
Since Lola joined CIC energiGUNE in 2013, she has managed more than 16 competitive R&D projects at European, national and regional levels. Besides, in the business sphere she has collaborated in the elaboration of proposals and management of more than 7 of the industrial projects carried out by CIC energiGUNE. She is also currently in charge of patent management, monitoring more than 12 of the patent families developed at CIC energiGUNE.
Within the area of technology transfer and diffusion, he has been a Member of the Local Organizing Committee of the international congress "8th International Conference on Advanced Lithium Batteries for Automobile Applications" held in Bilbao in September 2015.
Career path
July 2007 - June 2013. Garrigues Medio Ambiente (Madrid).
Senior consultant in the area of Renewable Energies. Technical consultancy on renewable energy projects in the financing of construction and operation and in the purchase and sale of renewable energy plants.
April 2005 - July 2006. Coritel BPM S.A. (Barcelona). Programmer. Realization of new programs and improvement of programs in Cobol and CICS language for the banking sector.
June 2004 - November 2004. Sandoz SA (Austria). Company practices. Laboratory technician in the Microbiology Department Analytical fermentations, analysis laboratory of the Industrial Product Development Department. Leonardo Di Vinci Scholarship.
January 2004 - March 2004. Vinícola del Oeste SA. (Villafranca de los Barros). Company practices. Technician of laboratory of Control of quality of raw materials and products.
Academic background
Chemical Engineer by the University of Extremadura (2003)
Master in Renewable Energies and Energy Market by the Escuela de Organización Industrial in Madrid in 2007
Master in Integrated Management of Quality, Environment and Labour Risk Prevention by the Fundación Universidad Empresa (2007)