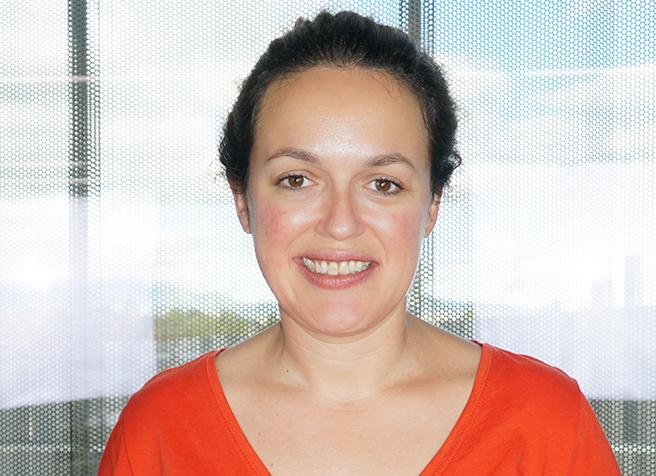 Presentation
María Echeverría Igartua is a Basque Researcher with a B. Eng. Industrial Engineering in Industrial Chemistry. She received on 2015 her MSc. in Advanced Material Engineering at Escuela Técnica Superior de Ingeniería de Bilbao, Mining and Metallurgical Engineering Department, Universidad del País Vasco-Euskal Herriko Unibertsitatea. Briefly, she has over 6 years of research experience consisting of: 6 months as an undergraduate student of Chemical Engineering, 4 years as a Junior Lab Technician at the Soft Matter Nanotechnology Lab at CIC biomaGUNE, and approximately 1 and a half year at CIC energiGUNE. Her research encompasses the fabrication and surface engineering of nanomaterials as drug delivery carriers and the study of their intracellular localization.
Scientific interests
Energy Storage Systems.
Nanomaterial characterization by means of Electron Microscopy techniques, dynamic light scattering, Raman, Confocal Raman Microscopy among others.
Study of the nanotoxicity and biodistribution of magnetic nanoparticles for their application in biomedicine (in vitro and in vivo).
Synthesis of nanoclusters.
Organic Chemistry.
Plasmonics.
Molecular Imaging.
Chemical Engineering.
Scientific career
Advanced Material Engineering, MSc.
B. Eng. Industrial Engineering in Industrial Chemistry.
Radioactive Facility Supervisor.