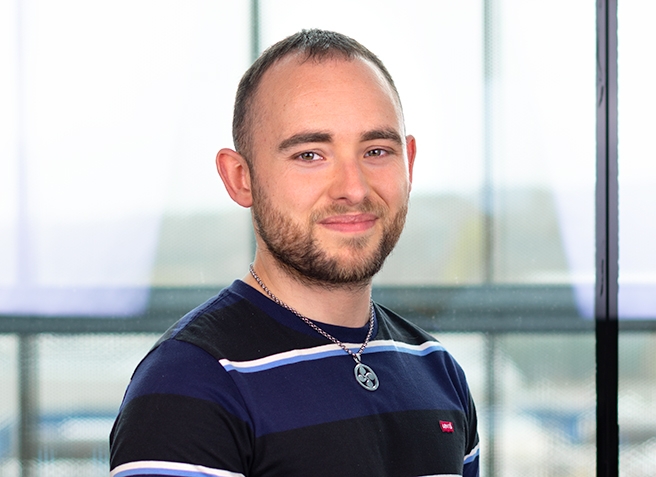 Presentation
Itoitz Legarreta Arenaza began his training studying Environmental Chemistry, carrying out the practices of the degree in the agricultural and forestry research laboratories of Neiker BRTA.
Afterward, and to complement his knowledge, he studied two higher degrees, the first one being the higher degree in Clinical and Biomedical Laboratory.
Afterward, he expanded his curriculum with a higher degree in Analysis and Quality Control, in which he completed Dual training at the Gaiker BRTA technology center, where he later joined the staff, with his most important tasks being the characterization of raw materials, creation of molds and prototypes for the forming of thermosetting materials and characterization of finished parts by means of various laboratory tests.
Since the beginning of 2023, he has been working at CIC Energigune as a laboratory technician in the Cell Prototyping group, dedicated to the research and development of new generation lithium-ion batteries.
Scientific interests
Polymeric materials
Microbiological tests
Prototyping and industrial scale-up
Scientific career
Material research (thermoplastics, thermosets and their composites)
Laboratory scale prototyping
Polymer characterization
Rheological characterizations
Reaction to fire testing / Fireproofing